We got a baby!! H has been talking about a puppy for the longest time and then he found this: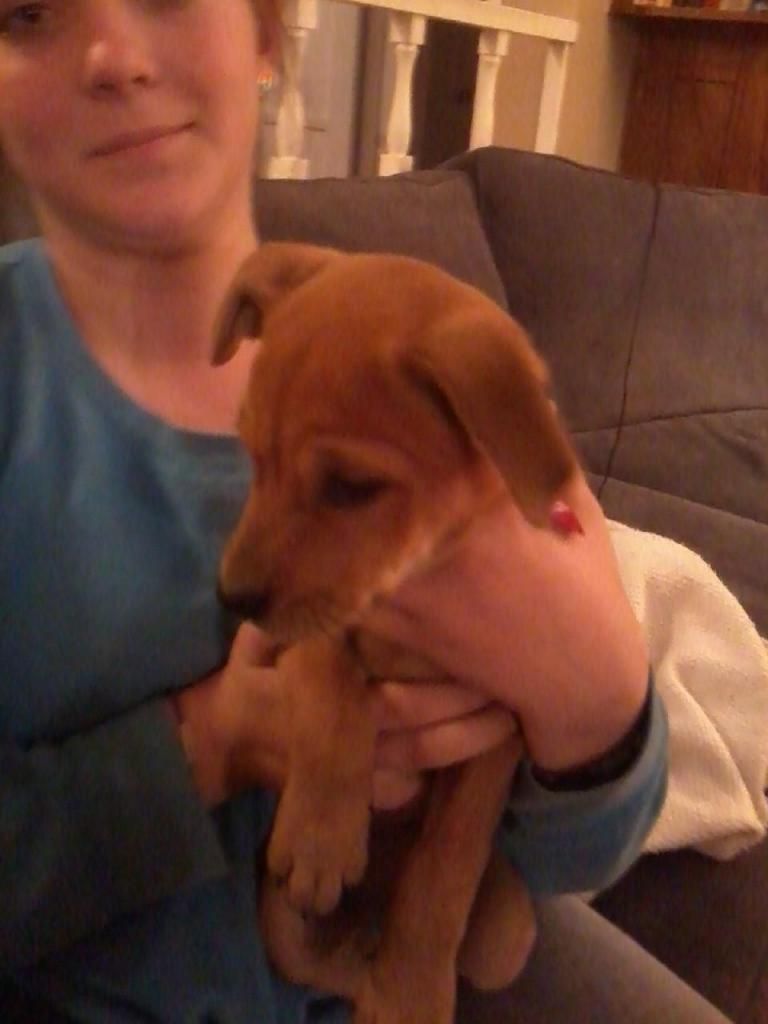 Meet Shiloh. She's 10 weeks. She's a Boxador (Boxer Lab). She's our new baby. :woohoo:
It was all H's idea...lol....
She's a SPAZ and our 6 year old lab is like :scratchhead: WTF :wtf: But they are getting along ok...
YAY! We're now a family of 6.